Expert Asphalt Shingle Roofing Contractors in Maryland
Asphalt shingle roofs are common in residential construction because they are relatively cheap and easy to install. Asphalt shingles are available in a variety of styles and colors. When it's time to replace your home or business' shingle roof, you don't want to cut corners. Hiring the right shingle roofer is an important step in protecting the people you treasure most. Quality and craft matter. As GAF Master Elite Roofing Contractors (which only 2% of roofers in the nation are), our team has always used the best materials and applied them with the most thorough discipline. Your asphalt shingle roof will be improved with high-quality roofing materials, installed by experienced and factory-trained roofers with a long history in the industry.
What are you waiting for?
Get your free roofing quote today!
Contact Maryland's Top-Rated Choice for Asphalt Roof Replacement
Get your fast & free roof quote today by emailing us below or calling (301) 769-6909! Capitol Improvements is one of the most trusted roofing contractors in Bowie, MD and Gaithersburg, MD, serving Maryland, DC, and Northern Virginia. MHIC 130628 and DC 410519000037.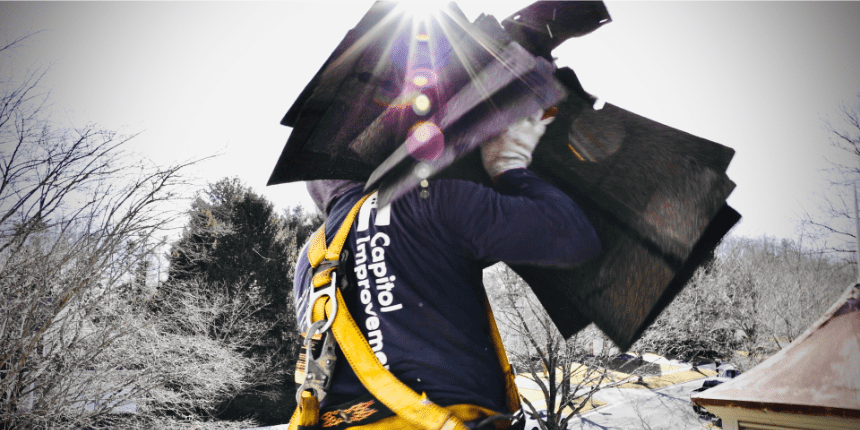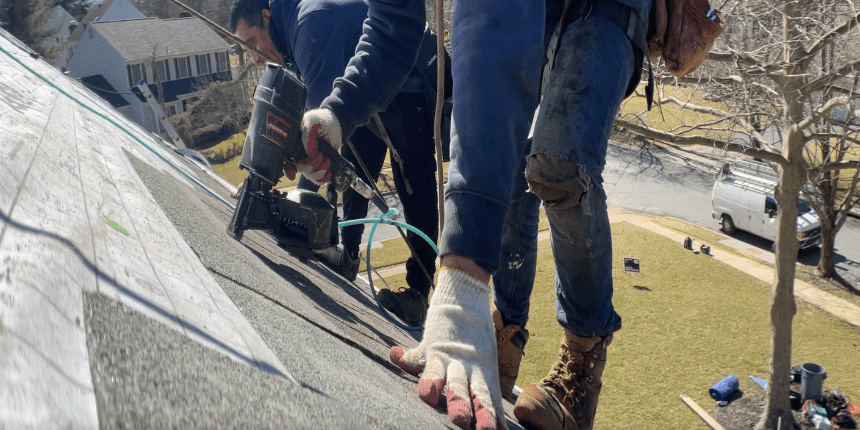 Why Replace Your Roof With Shingles?
Asphalt shingles are a cost-effective way to cover your home's roof, and they come with many other benefits. They are durable able to withstand strong winds, come in many different colors and styles to match anyone's tastes, and are easy to install.
Our roofs are guaranteed to last a lifetime. A new roof protects your home from everything mother nature throws at you. Threats we see in Bowie, like water and mildew damage, insect and rodent infestation, and mold or fungus accumulation are all resisted with a new roof. A new Bowie roof can also improve the market value and curb appeal of your home.
What are you waiting for?
Get your free roofing quote today!
Reviews of Capitol Improvements: Shingle Replacement Contractors in Maryland
⭐ ⭐ ⭐ ⭐ ⭐
"When shopping for a new roof I had no clue what to expect. So I went on google and looked for local companies and came across Capitol Improvements. Had a few different companies give me estimates but ultimately I chose Capitol Improvements. This company far exceeded my expectations! From my first initial visit for the estimate with Mitch to the owner coming out to help pick out my shingle color. The work crew came in removed the old roof, installed a new one and wrapped my dormers in aluminum. I have received many compliments and will definitely refer them to anyone in need of a new roof. Excellent job!" -LaToya P. (Google Review)
See what some of our happy clients had to say! Read more of our reviews.
One of the most visible signs of needing to replace a shingle roof is if the shingles themselves are deteriorating or missing. Sometimes seeing this is obvious (ex. you see other material where a shingle should be). You probably won't be able to see your entire roof from the ground. Without climbing a ladder, you can look for shingles lying on the ground. If you're not sure whether your shingled roof needs to be replaced or simply want an expert to take a look, many Maryland roofers offer free estimates (
get a free quote here
). You can also check to see if the shingles are lying flat, if there are patches of shingles that are cracked/lifted/bent/curled or otherwise damaged, or if they're losing their granules (ex. see your gutters or downspout areas have sand-like grains). These are just some of the
ways to tell if you need a new roof
.
We install single roofs for homes and commercial buildings in:
Maryland
Washington, D.C.
Northern Virginia
Get a free quote...
This includes, but isn't limited to:
Maryland

Annapolis, MD
Baltimore, MD
Bethesda, MD
College Park, MD
Columbia, MD
Frederick, MD
Glen Burnie, MD
Laurel, MD
Mt Airy, MD
Rockville, MD
Upper Marlboro, MD
Waldorf, MD
...and more!

Northern Virginia

Alexandria, VA
Arlington, VA
Ashburn, VA
Centreville, VA
Chantilly, VA
Fairfax, VA
Gainesville, VA
Leesburg, VA
Lorton, VA
Manassas, VA
Reston, VA
Springfield, VA
Sterling, VA
Tysons, VA
Woodbridge, VA
...and more!
Learn more...