Expert Commercial Roofers Near You
A good image and first impression can be incredibly important for winning new customers. If your building looks rundown, it can turn people away—and this includes the roof.
Peeling shingles and faded or dinged metal can take away from your business's value. And if you have a flat roofing system that has begun to leak into your store, that can be a hazard to customers or employees with a potential slip-and-fall case on your hands, and it can lead to damaged products and inventory.
---
---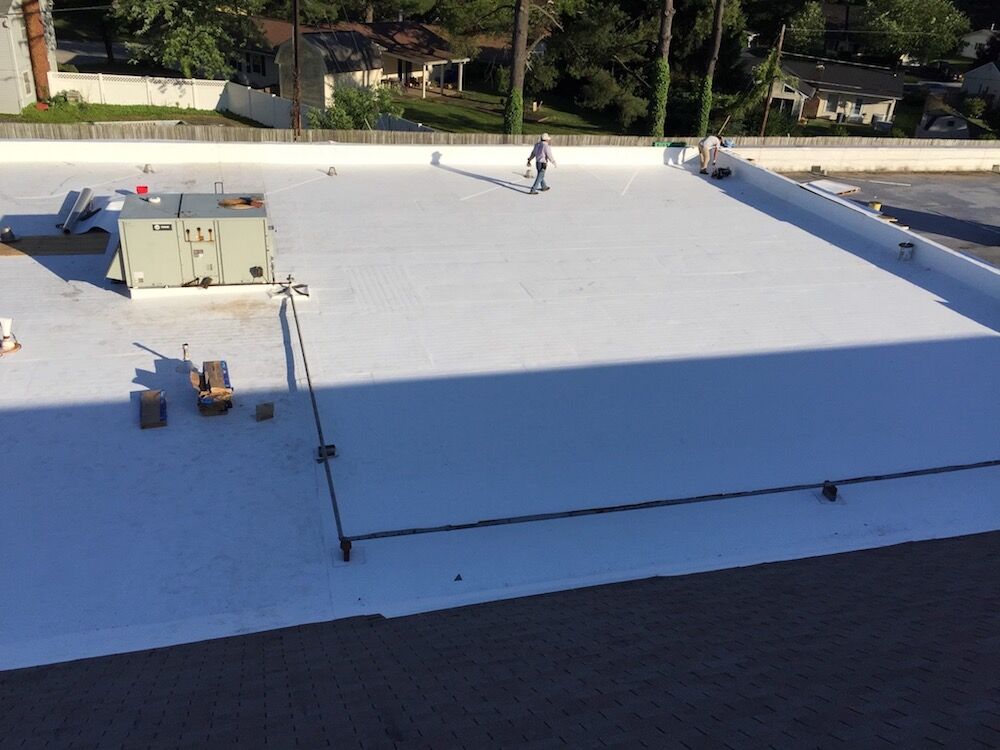 Replacing your old commercial roof with a new one can go a long way towards improving the face and reputation of your business. (Find out when to replace your flat roof here.)
As commercial roofing contractors, we understand there are many different companies to choose from when you're looking for Maryland commercial roofing contractors.
Common Types of Commercial Roofing Systems
There are a number of different types of commercial roofing systems out there, all with their own advantages.
If your commercial property has a large surface area, shingles may be your best option as the most cost-effective way to cover your sloped-roof commercial building.
Shingles are durable and have a long lifespan, can be easily installed and replaced when necessary, and come in a wide variety of styles and colors to match your business's branding.
Metal roofingcomes at a higher cost than shingled roofs, but, if taken care of properly, it can last up to 100 years. When it comes to your business, cutting down on recurring costs where possible can be incredibly helpful.
Metal roofs are also very low-maintenance, and, depending on the color you choose, can help deflect light, leading to energy savings for you and your business.
The majority of commercial buildings have flat roofs. Flat roof materials vary, but all of them require different maintenance and attention than a pitched roof does. Flat roofs can be installed quickly and offer energy savings from light deflection, too. We install Modified Bitumen Systems (MBS), TPO roofs, and EPDM rubber roofs. We also offer NDL warranties to our clients on flat roofing.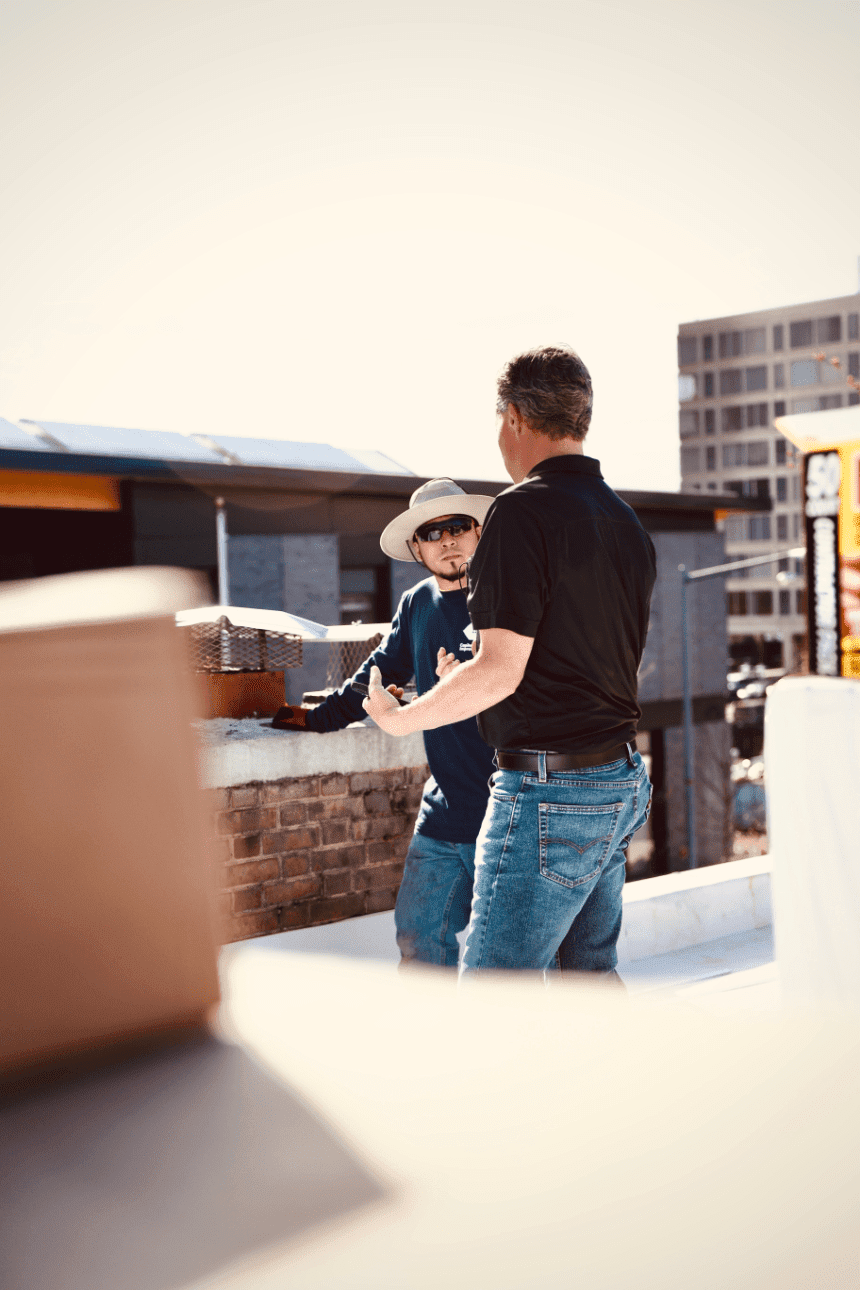 Top-Rated Commercial Roofers in Maryland
Commercial roofing is different from residential roofing as, generally speaking, the surface area is larger, and there are elements to contend with, such as customers or employees coming in and out of your business.
Whether you're looking to replace your shingled, metal, or flat roofing system, we are the commercial roofing contractors that can get it done quickly and efficiently with as little disruption to your business as possible.
If you own a business in Maryland (Bowie and Gaithersburg) and you're looking for a roof replacement, don't hesitate to contact Capitol Improvements—Maryland's top-rated choice for commercial roofing installation. We have over 30 years of experience in the roofing industry, and we can give your business a fresh new look.
Call today: 301-690-8187
Bowie Roofing and Siding Review

https://goo.gl/maps/vMsbBdvq8Nu9y2V79
Read More of Our Reviews
See what some of our happy clients had to say! Read some of our reviews.