Laurel Roofing and Siding Contractors
The team at Capitol Improvements is proud to have served the community of Laurel, MD as one of its leading roofing contractors for over 30 years. We handle exterior home improvements in the Laurel area and have built a winning reputation as the best choice when it comes to roofing contractors in Prince George's County. At Capitol Improvements, we use the highest quality materials on the market, backed by some of the best labor and material warranties in the business. We have years of experience and our team of quality craftsmen have been extensively trained to make sure you end up with the very best for your Laurel home roofing or siding project. When you are looking to replace your roof or siding, hire a roofing company you can trust.
Located just south of Laurel in Bowie, MD down the MD-197, Capitol Improvements have been replacing roofs, windows, and siding for people in Prince George's County for years and care about this community that we are a part of. Whether you live in one of the historic homes of old Laurel or in one of the more recent new builds, we want to work with you to help you choose the best siding or roofing that will compliment your home's unique style. We offer a number of different choices when it comes to roofing or siding, from metal roofing to shingled, from James Hardie's fiber cement siding to traditional vinyl. No matter what you are looking for, we can help.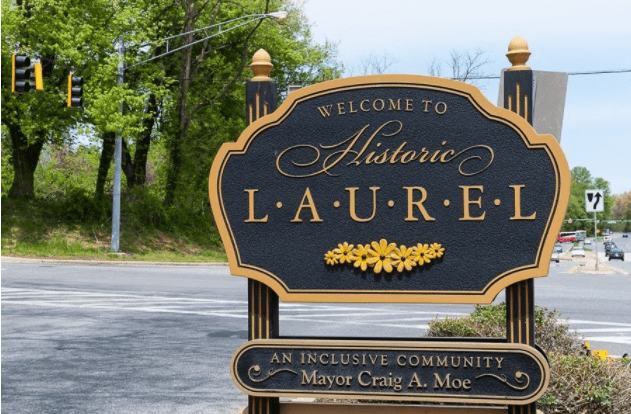 Services We Offer In Laurel, MD
Roof shingles wear out, colors and styles of siding go out of fashion, the weatherproofing of windows loses integrity over time, or a big storm can cause serious damage, there could be a number of reasons why you could be looking to replace your roof, windows or siding.
Here at Capitol Improvements, we offer a number of services to residents of Laurel including:
When it comes to giving your home's exterior the very best in both look and quality Capitol Improvements can install siding, roofing, windows, and more quickly and professionally.
Contact Our Top-Rated Laurel Roofing And Siding Company Today
If you live in the Laurel, MD area and are looking to replace your roof, siding, or windows, give Capitol Improvements a call for a free, no-hassle estimate. We will carefully assess the roof or exterior of your home and present you with numerous options and styles of shingles, siding, or windows to choose from. We are dedicated to being Maryland's top-rated roofing and siding company for years to come.
And See What Our Clients Have To Say About Us
"Pat, Austin and Lance run a fantastic business. I have used them for my gutters and roof. They had the most competitive prices and did not try and upsell. Their teams are efficient, professional, very clean, and on time. I am keen on attention to detail and I had absolutely no worries when dealing with this crew. Highly recommend!"
Veronica
Rating 5/5 ⭐⭐⭐⭐⭐
And read more of our 96+ reviews on Google.
Contact Form