Roof Financing (made easy): Here's how you can pay for a new roof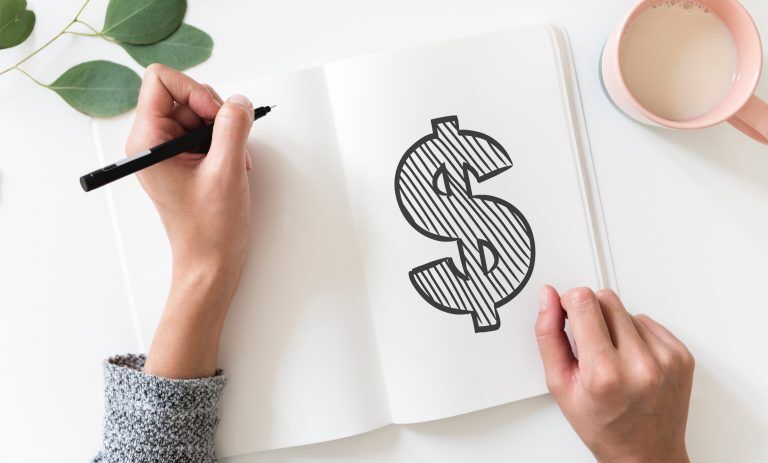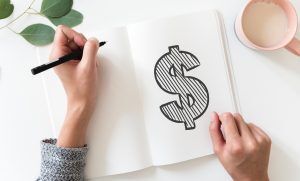 When you need a new roof, you don't always have the luxury of paying in cash. Leaks and other damage may make roof replacement an immediate necessity, or you might not want to wait to improve your home. If you're considering installing a new roof, roof financing can help you get there.
---
---
Roof Financing & Payment Plans with Capitol Improvements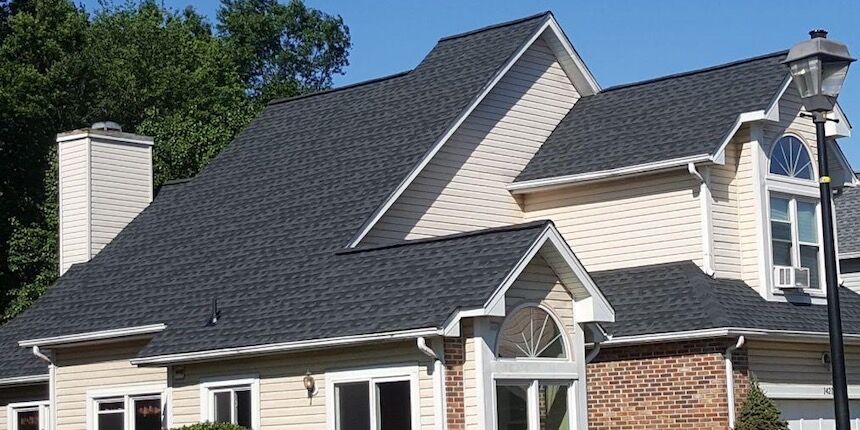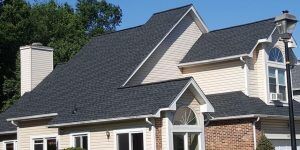 Bowie roofing and siding company, Capitol Improvements, knows that roof financing is often easier said than done. That's why we work with Enerbank to help you simplify the process of applying for and receiving financing. If you live in Washington D.C., Maryland, or Virginia, we can make roof financing easy with payments from $99/month and a 15-minute phone application process.
We work with Enerbank USA, a trusted and proven lender that provides home improvement loans. This allows us to provide our customers with flexible payment plans and an easy lending process.
Benefits of Financing with Capitol Improvements:
Payments from $99/month

15-minute phone or online application process

Unsecured (signature) loans – no collateral

No prepayment penalties

60-120 month loan terms

Low-interest financing (based on creditworthiness)
To learn more about all of our financing options, contact us to get your fast and free quote. Otherwise, read on to find out everything you need to know about your other roof financing options near you.
Step-by-Step Guide to Bowie Roof Financing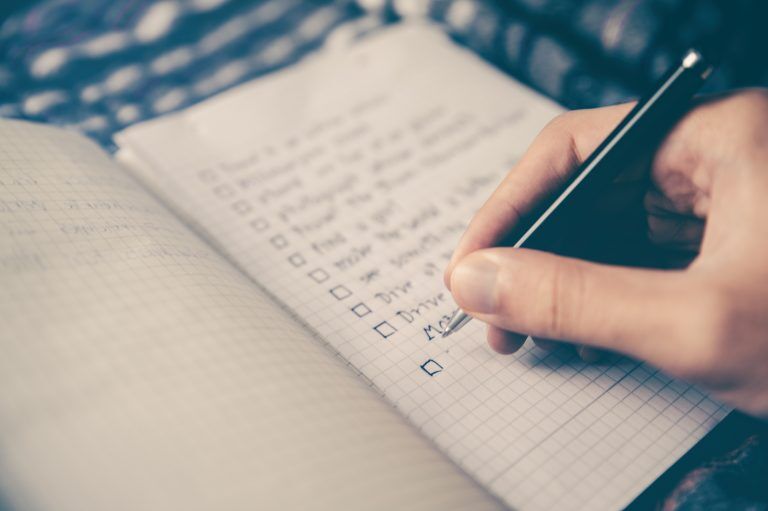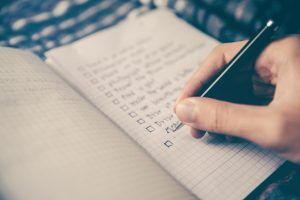 1. Know What to Look For in a Lender or Creditor
When you're looking at options for financing a new roof installation near Washington, DC, it's important to know what to look for in a creditor or lender. Note that these tips may be different if you're looking for a commercial roofing contractor.
The following checklist will help you in the process of comparing creditors and lenders to finance your roof:
Determine the interest rate on the loan or credit card for someone with your credit score. The lower, the better. Also check whether the interest rate is fixed or variable—fixed is generally preferable, as variable can mean it increases at any time.
Determine how long the approval process will take and how long after that you can expect to receive the loan.
Are there any origination fees, and if so, how much will they cost? Many loans come without origination fees.
Long Term and Monthly Payments
How long is the loan repayment term, and how much are the monthly minimum payments? Remember: a longer-term means lower minimum monthly payments, but more interest paid overall.
Lower Minimum or Higher Maximum
Determine the minimum and maximum amount you can borrow with the lender or creditor.

If you need a large lump sum for one major project—like Bowie roof installation—a loan with a higher maximum is preferable.
If you're planning to pay partially in cash and only need to borrow a relatively small amount, you'll have to make sure the amount you want to borrow is at or above the lender's minimum.
If you plan on continuing home improvement work, the option to use revolving credit (where you can use the credit over and over again, as long as you keep paying it off), may be a good choice.
Collateral or No Collateral
Some loans come with the requirement that you put up collateral against the loan—usually your home or other major belonging. If you're not prepared to put your home at risk to receive the loan, you'll want to steer clear of this type of loan.
Check for the words "prepayment penalty" or "penalties". If the lender charges a penalty for paying off the loan early, that loan is most likely not your best choice.
How easy does the lender or creditor make it to make payments? Is there an online portal or auto payments?
2. Seek Estimates
When you're financing a big project like a Bowie roof installation, it's important to borrow only as much as you need. That's why the next step is seeking estimates for the cost of your Maryland roof installation.
If you already know which roofing company you want to work with, and you trust their estimate for the work, you may not need to compare several different options.
However, if you haven't worked with a company before, it is wise to compare several estimates from different companies to find the most competitive rate for the highest-quality work. Estimates should always include the cost of materials, as well as labor.
3. Create a Budget
Once you know how much the roof work will cost, it's important to create a budget to hone in on how much you need to borrow.
Even a simple budget can help you determine how much wiggle room you have to pay cash up front and how much you can afford to pay monthly on a loan or credit card.
4. Compare Financing Options

The fourth step in financing your new Maryland roof is comparing different types of financing.
Roof Financing Options
You already know what to look for when it comes to a lender or creditor and their service terms, but you also have the following sources of financing to consider:
Company Financing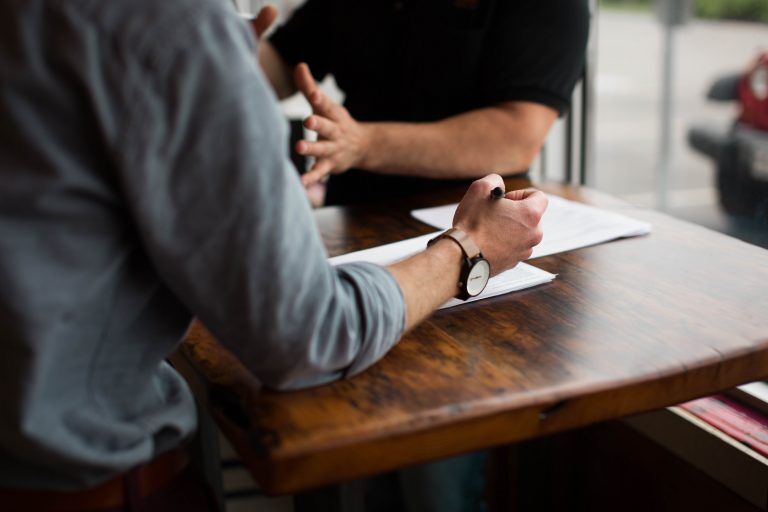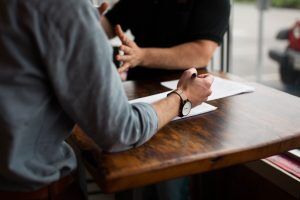 Home improvement companies often offer their own options to simply the task of financing a new roof.
Capitol Improvements works with Enerbank, which lets homeowners more easily apply for and take out home improvement loans.
Some Bowie home improvement companies also offer the option to take out a dedicated credit card for working with their business. Like with a personal loan, you will apply for the credit card via a creditor who partners with the home improvement company of your choice.
Benefits
Streamlines the process of completing your roofing work.

Usually a signature loan or dedicated credit card, which means there's no collateral.

All of the same benefits of either a credit card or signature loan.

Fast application and approval process.

May include special terms or offers from the company you're working with.
Drawbacks
For less-qualified applicants, may be difficult to get approved or may end up with high interest rates.

May be limited to work with that specific company if it's a dedicated credit card.
Home Improvement Loan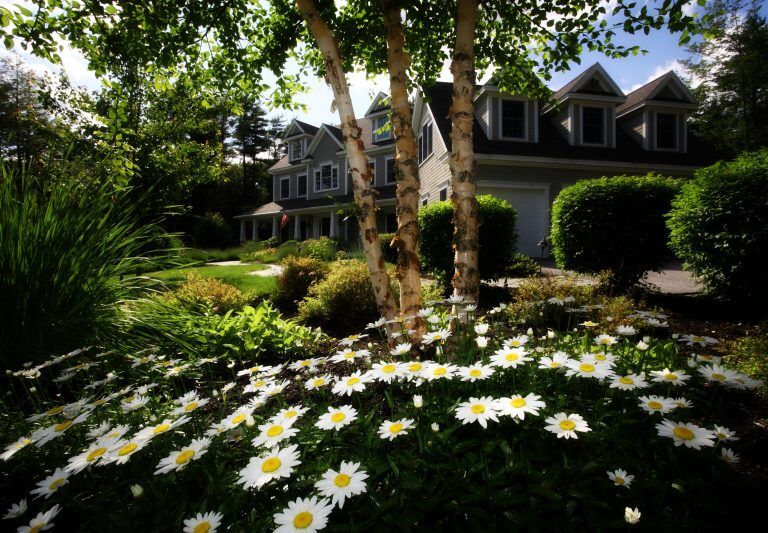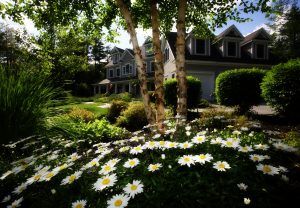 A home improvement loan is a secured or unsecured personal loan you take on for the purpose of home improvement.
Unsecured Loans: One type of personal loan is a signature loan, which is unsecured. That means that you won't have to use your home or anything else as collateral to receive the loan. This is the type of loan that many home improvement companies and roofing companies may help you get through their own partner lender, but you can also seek a personal loan independently.
Secured Loans: Secured personal loans--those with collateral to back them up--are also available for home improvement. A secured loan can offer a lower APR but comes with the risk of losing your home if you default on your loan.
Wells Fargo

Typical APR between 6.99 and 33.99%

Typical loan term of 1 to 5 years

Loan amounts from $3,000 to $100,000

SoFi

Typical APR between 5% and 15%

Typical loan term of 3 to 7 years

Loan amounts from $5,000 to $100,000

LightStream

APRs starting at 4.99%

Loan terms up to 7 years

Loan amounts starting at $5,000
Benefits
If you choose a signature loan (unsecured loan) no collateral means the lender can't take your home if you fail to repay your debt.

Fixed interest and a steady monthly payment.

Low-interest rates for applicants with good credit scores.

Borrow up to $100,000 for well-qualified applicants.

You can receive funds in as little as a day with some lenders.

Can usually apply within about 15 minutes over the phone or online.

No closing fees like those associated with home equity loans.
Drawbacks
High-interest rates for applicants with bad credit.

Applicants may be more limited in the amount they can borrow if they are taking on multiple projects at once.

Less-qualified applicants may not be approved for a loan.

You may pay an origination fee if you have bad credit.
Credit Card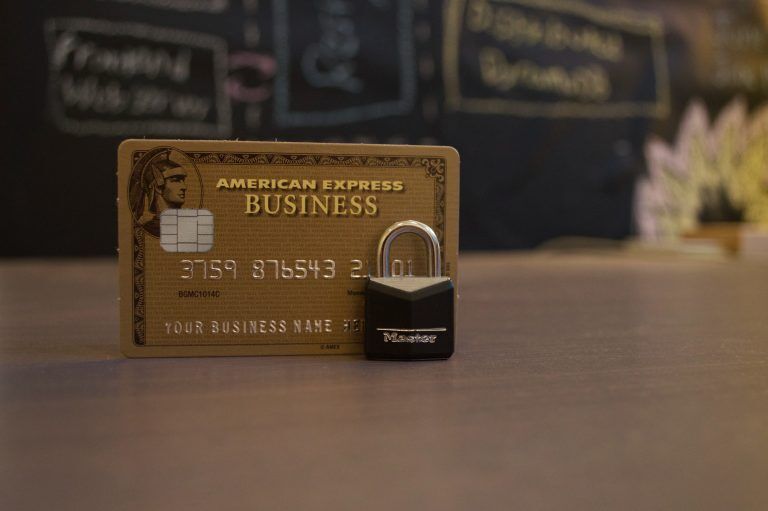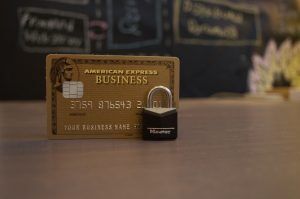 Depending on your credit limit, you can also fund part or all of your Maryland roof installation with a personal credit card. This includes existing cards you may have, as well as new cards you take out specifically for the project.
If you're planning to use a credit card for part or all of your roofing installation, make sure to check your roofing contractor's credit card limits. Companies usually have to pay fees on credit card transactions, so they may have a limit on the amount they let you put on a card.
Using a credit card to pay for a new roof is best for highly-qualified applicants who are prepared to pay off their debt within a fairly quick period of time (12 to 20 months).
US Bank Visa Platinum Card

0% for 20 billing cycles on Purchases and Balance Transfers.

Then ongoing APR of 11.49-23.49%.

$0 annual fee.

Chase Freedom

0% for 14 months on Purchases and Balance Transfers.

Then ongoing of 16.49-25.24%.

$0 annual fee.

Capital One Quicksilver Cash Rewards Credit Card

0% for 15 billing cycles.

Then ongoing of 11.49-23.49%.

0% annual fee.

Citi Simplicity Card

0% on Purchases and Balance Transfers for 18 months.

Then ongoing of 15.49-25.49%.

0% annual fee.
Benefits
Many cards offer 0% APR for a year or more, allowing you to pay zero interest if you pay off your debt in that time.

Fast application and approval process.

No annual fees.
Drawbacks
Higher interest rates after the 0% APR period.

Must pay off debt faster to avoid high-interest rates (20 months as opposed to 60-120 months with a loan).

You may not get approved for the total amount that you actually need.

High fees if not paid off in time.
Home Equity Loan
A home equity loan—not to be confused with a home equity line of credit—is another financing option available to well-qualified applicants. A home equity loan is a lot like a personal loan, but it is secured with the equity in your home. The equity is the current market value of your home minus what you owe on the home. For example, if your home is worth $300,000, and you still have $100,000 left on your mortgage, your equity on the home is $200,000.
Your home equity loan will be calculated by most lenders at 80% of your equity on the home. If your equity is $200,000, the amount you can borrow would be 80% of that, which would be $160,000.
Benefits
Homeowners with a high amount of equity on their homes are able to borrow larger amounts.

Typically offers a lower APR than a standard personal loan.

Fixed APR means you'll make the same payment every month for the life of the loan.
Drawbacks
You put your home at risk if you fall behind on payments.

Closing costs and fees can add up quickly on this type of loan.

Longer application and disbursement process.

Not an option for those with very low equity or no equity on their homes.
Home Equity Line of Credit (HELOC)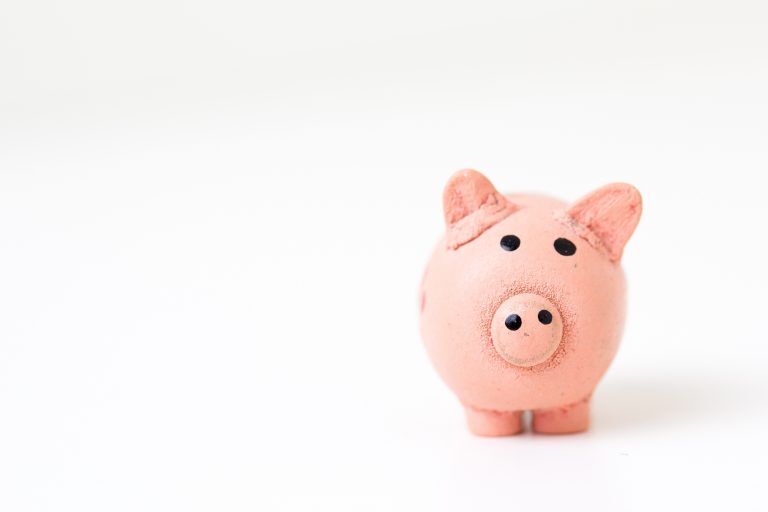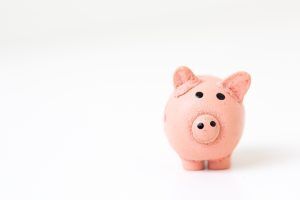 Home equity lines of credit are often confused with home equity loans, but they are not one and the same. Unlike a home equity loan, a home equity line of credit works like a credit card in that you can use the funds repeatedly, as long as you stay under your limit.
Benefits
Many HELOCs offer a "draw period" of up to 10 years, which is where you only pay interest while drawing funds from the line.

Generally lower fees than home equity loans.
Drawbacks
Variable APR means your interest rate could rise substantially.

An extended draw period means you'll face higher payments later on.

Not available to those with low or no equity on their home.

Possible balloon payments at the end of the term.

Origination fees.
Cash-Out Refinance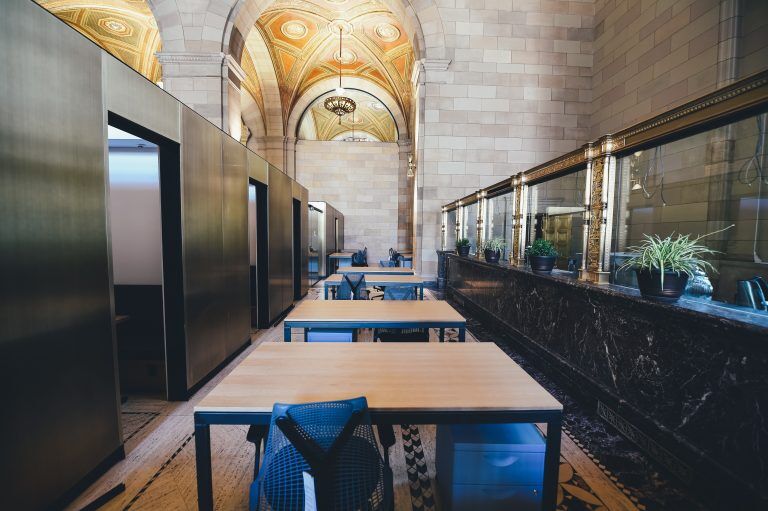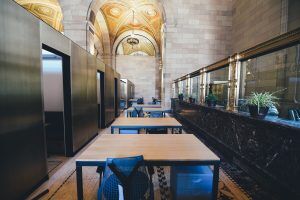 If the cost of your new Washington, D.C.-area roof is substantial, cash-out refinance may be one of your best options. A cash-out refinance is where the homeowner takes a new mortgage that's greater than their existing mortgage, plus settlement costs. In this way, you as the homeowner fold the cost of your new roof in with your mortgage.
Benefits
Better interest rate than other loan options.

Interest you pay on the loan is tax-deductible.

Higher maximum borrowing limit for qualified homeowners.

Some homeowners may qualify for cash-out refinance backed by the Federal Housing Administration (FHA). This is known as an

FHA loan

.
Drawbacks
Bank may charge for property appraisal, document fees, and attorney fees.

Increased mortgage amount and mortgage payment term, which can put you at risk of foreclosure if you don't pay.
Financing a Roof with Bad Credit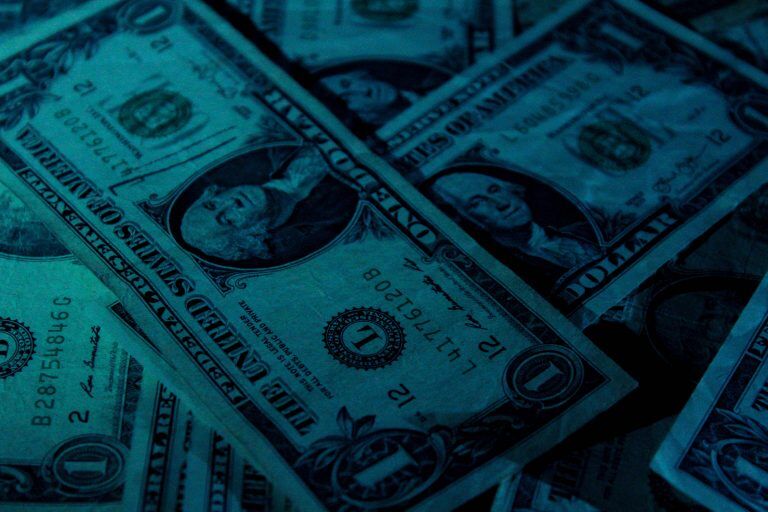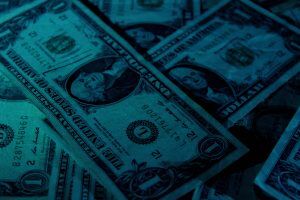 If you have good or even average credit, financing your roof can be fairly straightforward. For homeowners with fair or poor credit, however, the options may be more limited.
If you have bad credit and need to finance a roof installation, you may not qualify for certain loan options, but you can still qualify for loans with higher interest rates.
Loan and credit options for low credit scores:
Avant

Highly reputable source of low-credit loans.

9.99%-35.99% APR

2-5 year term

4.75% origination fee

Funding in one day if approved

One Main Financial

Loans with no minimum credit score*

9.99%-35.99% APR

2-5 year term

Varying origination fees

*Must earn at least $20,000 per year to qualify.

Digital Federal Credit Union -

Visa Platinum Secured Credit Card for low credit

13% variable APR

$0 annual fee
Capitol Improvements works with Enerbank to make roof financing possible for nearly everyone. If you have fair or poor credit, Enerbank can suggest loan terms and an interest rate that may still make financing worthwhile.
Is Roof Financing Right for You?
If you can't pay for a new roof in cash, roof financing may be your best or only option. Roof financing with the right lender is a great choice if you need work done quickly or you want to add value to your home. Armed with all of the information you need to choose a lender and a source of financing, you have everything you need to get started with roof financing.
Roof Financing Near Washington, D.C.
If you live in the Washington D.C., Virginia, or Maryland area (Bowie or Gaithersburg), Capitol Improvements can make financing your new roof fast and easy with payments from $99/month and a 15-minute phone application process. Contact us today or request a quote to get started today!
Review of Capitol Improvements Roofing
⭐ ⭐ ⭐ ⭐ ⭐
"I recently had my roof, gutters and siding replaced. Ryan and Juan were respectable and knowledgeable men. They paid close attention to detail and were very patient. Seth scheduled the delivery of material. It was on time and they took special care to not damage my lawn and flower beds. If you are looking for a company that is knowledgeable, patient, kind, experienced and provides excellent and high quality of work, look no further, Capitol Improvements is it." -Ninotchica A. (Google Review)
New or replacement roof financing options include:
Capitol Improvements is a roofing contractor in the DC/MD/VA area that knows roof financing can seem complicated. We can make
roof financing
easy with payments from $99/month and a 15-minute phone application process.
Learn more...
---
More blog posts and resources.