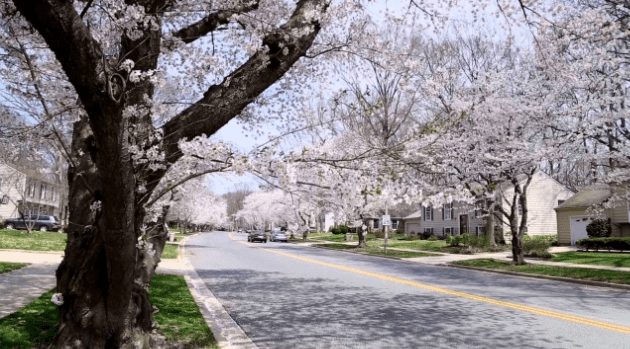 As one of the leading roofing contractors in Crofton, MD, we take pride in our work. For over 30 years, we have been handling home improvements in the Crofton area and have built a winning reputation as the best choice when it comes to roofing contractors in Anne Arundel County.
When you are looking to replace your roof or siding, you want to hire a roofing company you can trust. At Capitol Improvements, we use the highest quality materials on the market, backed by some of the best labor and material warranties in the business.
---
---
Our team of skilled craftsmen have years of experience and have been extensively trained to make sure you end up with the best outcome for your Crofton home roofing or siding project.
What are you waiting for?
Get your free flat roofing quote today!
Services We Offer In Crofton, MD
There are a number of reasons why you could be looking to replace your roof or siding. Perhaps it has suffered storm damage, or maybe you're looking to change the look of your home or upgrade it to increase the resale value. Maybe it's just time to replace old and worn shingles, windows, or siding.
At Capitol Improvements, we offer a number of services to residents of Crofton, including:
Capitol Improvements will take care of your Crofton roofing needs, whether your roof has storm damage or it is simply past due for a replacement. We'll work with you to determine what kind and style of roofing will best fit your house and shield it from the elements for many years to come.
The structural integrity of your commercial property may be seriously jeopardized by a damaged or deteriorating roof. Working with a qualified and experienced Crofton roofing contractor is essential if you know your commercial building needs a roof repair or replacement or if you'd like to have the roof inspected.
Whether you live in a more modern home or one of the older homes in Crofton, we want to work with you to help you select the siding that will best match the distinctive style of your home. From James Hardie's fiber cement siding to conventional vinyl, we provide a variety of siding options. No matter what you're looking for, we can help.
Windows have an impact on your home's overall appearance, both inside and out, as well as how well it can withstand extremes of heat, cold, and harsh weather. If the windows in your home are old, replacing them could reduce your energy costs and keep your home more comfortable all year long.
A home's curb appeal can be made or broken by its exterior trim. Additionally, trim is crucial for weatherproofing your home by sealing the seams around your windows and doors.
The gutters on your home play a crucial role in keeping it dry by preventing excessive moisture. It's critical to have your gutters inspected and repaired as soon as possible if they have sustained any kind of damage. From the top to the bottom of your home's exterior, we can provide high-quality siding, roofing, windows, and more. We also offer convenient financing options for every budget.
Top-Rated Crofton Roofing and Siding Company
If you live in the Crofton, MD area and are looking to replace your roof, siding, or windows, give Capitol Improvements a call for a free, no-hassle estimate.
Our office is located just down the road from Crofton in Bowie, MD, right off of the MD-450. We have been replacing roofs, windows, and siding for people in Anne Arundel County for years and care about this community that we are a part of.
We will carefully assess the roof or exterior of your home and present you with numerous options and styles of shingles, siding, or windows to choose from. We are dedicated to being Maryland's top-rated roofing and siding company for years to come.
Crofton Roofing and Siding Contractor Review
"I chose Capitol Improvements because the owner came out and did the estimate himself. He was very informative and didn't try to sale me anything I didn't need. He provided the estimate right on the spot and followed up by text and email. Furthermore, he was very friendly and didn't pressure me into making a decision. He showed me several before and after pictures of work he had done in the area."
Lakia Kenan
Rating 5/5 ⭐⭐⭐⭐⭐
And read more of our 96+ reviews on Google.